About Premier
"As a pool builder in business since 1988, I have seen many changes in our industry, but none as drastic as what we have seen in the last 10 years. Through economic hardship and uncertainty, pool companies struggle to outperform their competition, and yet Premier has experienced immense growth.
Our company culture has contributed significantly to that success because we are a supportive, family-oriented unit that shares knowledge and celebrates each other's growth. With this approach, we've paved a legacy for our future generations to build upon. I'd like to invite you to learn more about this unique opportunity and become part of our success story."
~Paul Porter, Founder & CEO, Premier Pools & Spas
Inception & Growth
In 2014, we began offering franchise opportunities to like-minded entrepreneurs with the same standards for quality and value, the same standards that grew our Premier brand exponentially. We knew the time was right to expand; however, we underestimated how many quality people would feel the same.
Now that we've built over 75,000 pools, we've expanded our ambitions and commitment to our customers nationwide. The focus we place on our customers has earned Premier Pools & Spas a reputation for producing quality construction and unparalleled customer service.
Core Values
The values we live by and would not be complete without. These values encompass our drive to be customer-focused and fulfill our Premier Promise.
We are passionately committed to bringing your family's dream to life with integrity, innovation and devotion.
PFM Nation
Locating a Premier or Pinnacle location in your area is easy! With over 135 locations, we are the largest pool builder in the world.
We'd love to have you join our growing family of successful pool franchise owners!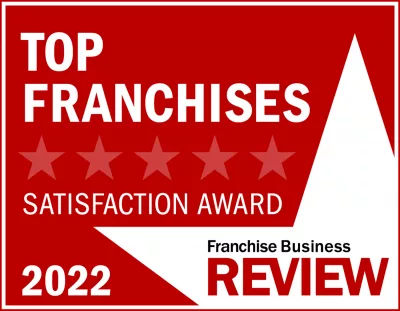 National Brand Recognition
Our strategy for building a top-notch company has been to provide a stimulating and supportive work environment, one that allows employees to grow and thrive personally and professionally. Because of this, we continue to receive awards from our industry and peers, year after year.
Pool Kings
Of course, we strive to raise the bar in the quality of construction and the customer's buying experience, but we're also involved with so much more. We believe that our involvement in the media supports a positive, public perception of the swimming pool industry. Our most notable hit TV show is Pool Kings, where Paul and Brian served as the hosts for seasons 7 and 8, on HGTV's DIY Network.

Get Started Now
Want to be our next success story? Becoming a franchisee starts with filling out the form – start the first day of your new life.
"True success means being all in. We're looking for people with the right heart condition to experience unparalleled success."
Paul Porter